Programs & Activities
Workshops
Welcome to Workshop
July 23 - 27, 2013 :: Wayne State College. Wayne, NE.
We're glad you found us, and that you want to learn more about the best leadership program in the state. Here you'll find out what Workshop is all about and how you can get involved.
What is Workshop?
The NASC Summer Leadership Workshop is a 5-day, 4-night leadership immersion experience in Wayne, NE. All day, every day, you'll discover new ways to become a leader and make a positive impact in your school and community. More importantly, you'll discover a better you.
Stephen from Lincoln

"It taught me to really open up to people and respect the opinions of others more than I had before. It also taught me to be courageous and have determination with everything I do."

Maddie from Omaha

"I cannot begin to describe how much of an impact Workshop has had on me. I've gone since my freshman year, and every time, I learn an incredible lesson. I have made great friends, challenged myself intellectually and learned my strengths as a leader."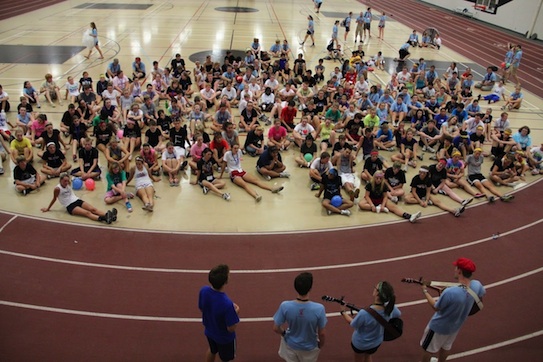 ---
What Do We Do at Workshop?
Way too much to mention here. But check out this sample schedule of a typical day of Workshop (if there is such a thing).
See? When we say a full day, we mean it. Every minute of Workshop is designed to help you discover yourself and how you can make a difference in the world. You'll work a lot in small groups called co-ops to develop specific skills, and you'll be with the large group for meals and all-delegation activities.
This Sounds Like School.
Trust us, it's not. Check out this video to get a taste of what Workshop is like. If it still seems like school, your school must be crazy fun.
---
What Do We Learn?
The Workshop curriculum is based on 7 skill tracks, which we'll attack with activities in your co-op and through our large-group activities.
Breanna from Lincoln

"NASC helped me to develop skills like organization, decision making and communication that ultimately made me a better leader and person."
---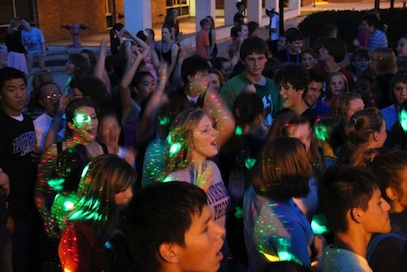 Who, What and Where
Workshop is for students entering grades 6-12.
• If you're entering grades 6-8, you'll go to JAM (Junior and Middle School Leadership Workshop). Learn more about JAM here.
• If you're entering grades 9-12, you'll go to SLW (Summer Leadership Workshop). This is our main group, with nearly 300 student leaders from across the state! You can learn a little more about SLW here.
• If you're entering grade 12 AND have been to Workshop before, you may choose to go to ALW (Advanced Leadership Workshop). Learn more about ALW here.
All three Workshop programs take place on the same dates and times, and all activities are at Wayne State College in Wayne, NE. Students will stay in dorms and activities are held all over campus. You'll mostly stay with your specific program (JAM, SLW or ALW) but you'll have chances to see your friends in the other programs, too.
With an all-volunteer staff, we're a total non-profit organization. We're proud to keep our prices low enough to merely cover the hard costs of Workshop, making us one of the most affordable summer experiences in the region – and in our humble opinion, the best value.
We also have need-based scholarships available. Scholarship information is available on the Registration Form, and scholarship applications are due June 22nd.
Introducing Launch Leadership Volunteer Staff
Formerly the NASC Volunteer Staff, Launch Leadership is a new non-profit leadership development group. Consisting of the same Volunteer Staff, Launch coordinates and facilitates leadership services for groups like NASC, and others. We're the same friendly faces, with the same activities and love for leadership — just with a new name and the ability to expand our reach to other leadership organizations. Questions about Launch? Contact Executive Director Lincoln Arneal at 402-440-6844 or lincoln@launchleadership.org.
More Questions?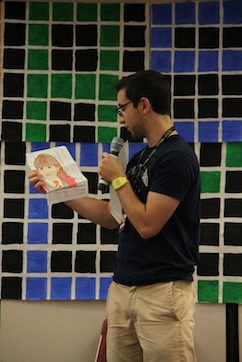 Just contact our Workshop Director, Keith Wysocki at workshop@launchleadership.org or 402-310-8593 and he'll help you with anything you need.
Ready to Go?
Good! We can't wait to see you in Wayne!