Workshops
JAM - Middle School
Junior High and Middle School Workshop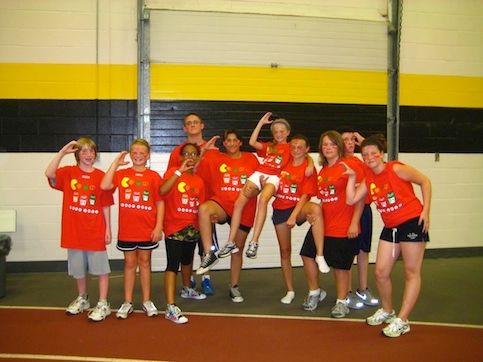 July 23 - 27, 2013 :: Wayne State College. Wayne, NE.
NASC's JAM (Junior and Middle School) Summer Leadership Workshop is for students entering grades 6-8, who are looking to become involved as student leaders, either in middle or high school.
Since 1991, JAM has equipped students with the skills they need to excel as a leader in their schools and communities.
Each day, students work together to learn and apply a variety of leadership skills through activities that are led by the NASC Volunteer Staff. With our hands-on approach, students learn principles like goal setting, decision making, time management, active listening and teamwork.
Students also get to connect with other leaders from all across the state, so they can share ideas, learn what they do in their schools and work together to develop their own leadership skills.
If you're interested in attending JAM, click below to download a brochure and registration form, which will give you all the information you need.
Cost
With an all-volunteer staff, we're a total non-profit organization. We're proud to keep our prices low enough to merely cover the hard costs of Workshop, making us one of the most affordable summer experiences in the region – and in our humble opinion, the best value.
We also have need-based scholarships available. Scholarship information is available on the Registration Form, and scholarship applications are due June 22nd.
More Questions?
Just contact our Workshop Director, Keith Wysocki at workshop@launchleadership.org or 402-310-8593 and he'll help you with anything you need.
Ready to Go?
Good! We can't wait to see you in Wayne!